Elk Grove Commercial Cleaning Services
Joy's Cleaning Services, LLC has years of industry experience, providing complete Elk Grove commercial cleaning for businesses, schools, warehouses, restaurants, and more in the Elk Grove area. We understand the need for a clean working environment and we stand by our commitment to provide only the best business cleaning service to Elk Grove.
At Joy's Cleaning Services, we only use the proper equipment with the right high-end products to properly prepare you for any occasion or to keep your facility or building clean.
Schedule a routine Elk Grove commercial cleaning service today! Call us now at (630) 930-3026.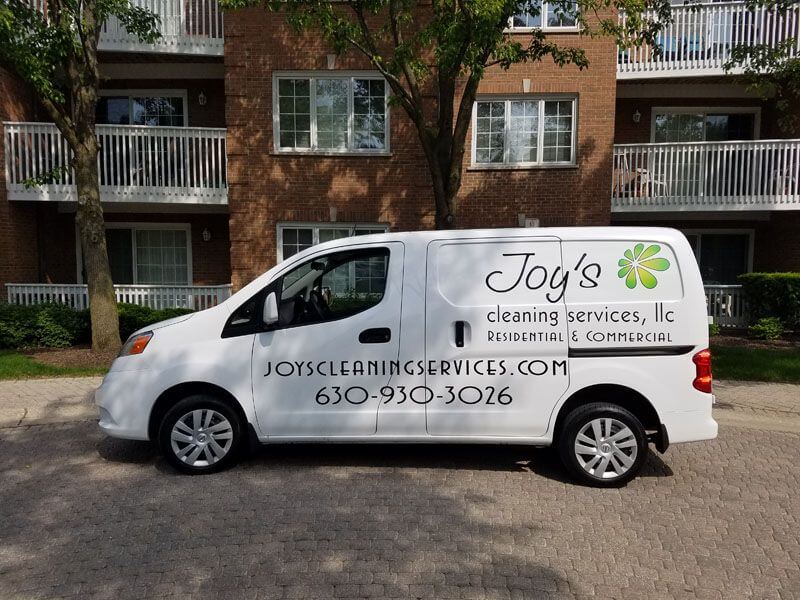 Elk Grove Commercial Cleaning
At Joy's Cleaning services, we understand that you are likely working many hours a week and don't have the time to clean certain areas of your business.
Let our Elk Grove cleaning company handle cleaning your reception areas, conference rooms, work areas, windows, kitchens, bathrooms, hallways, floors, carpets, providing mastic removal, and cleaning up post-construction sites (which includes post renovation and demolition cleaning).
Schedule professional commercial cleaning services in Elk Grove, IL today!
Our Elk Grove Cleaning Services Include:
Business Cleaning
School Cleaning
Industrial Facility Cleaning
Factory Cleaning
Restaurant Cleaning
Manufacturing Facility Cleaning
Government Facility Cleaning
Military Facility Cleaning
Why Choose Joy's Cleaning Services?
At Joy's, our commercial cleaners understand that every business is unique. As a result, we strive to offer customized cleaning solutions that cater to your unique needs. For example, our carpet cleaning, floor scrubbing, floor waxing, pressure washing, and tile and grout services are unparalleled, designed to eradicate dirt, stains, and allergens, and making your flooring your brand new! We use specialized cleaning equipment, and strive to make your floors look spotless and polished.
We also provide window cleaning services to make your doors, and interior and exterior windows look spotless. Finally, our office cleaning service is comprehensive, covering a wide range of tasks such as dusting, vacuuming, and sanitizing surfaces. Joy's Cleaning Services has one goal – to leave your office looking and feeling pristine and fresh. Joy's Cleaning Services serves Elk Grove, IL, and the greater Chicago, IL area. Are you ready to discuss your cleaning project? Contact our Elk Grove cleaning company today.