Commercial Carpeting Cleaning
Joy's Cleaning Services offers commercial carpet cleaning services for Bloomingdale, Chicago, and the surrounding areas.  Our professional carpet cleaners have years of experience designed to extend the life of your carpet flooring.  No spill or stain is too difficult to remove for our carpet cleaning experts.
As a certified carpet cleaner, we recommend having your carpet deep cleaned at least once a year to ensure its longevity. Just give the cleaning team at Joy's Cleaning Services a call today at (630) 930-3026 to get started!
Commercial Carpet Cleaning Services
We only use the best equipment to ensure your rug stays looking and feeling new. Our team of rug cleaners use the King Cobra portable machine to ensure each surface of your home is cleaned to your standards.
Vacuuming

Stain and Spot Carpet Cleaning

Pet Odor and Stain Cleaning

Deep Cleaning of Carpets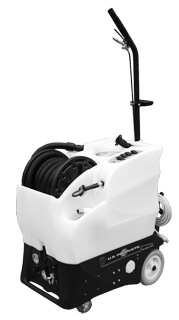 When you hire Joy's for all your commercial carpet cleaning needs, we will ensure your carpet or area rug is free of dust, allergens, and trapped soil.  Having your carpets cleaned by a professional carpet cleaning service will reduce the spread of germs, bacteria, and mold while removing stains and spots that are already present. As a professional carpet cleaning company, we know what type of carpet cleaning service your carpet specifically needs. Many homeowners will rent carpet cleaning equipment themselves, but do not always know how to clean their carpet properly.
Our professional carpet cleaners have the knowledge and expertise to restore your carpet's original look while preventing future stains from happening by adding a carpet protectant.
If you have pets or a family with children, we do recommend getting your heavy traffic areas of your home cleaned as soon as you start to see more stains appearing.  It is important to remember that if you do not clean your carpets as often as you should, you will notice fading, stains, and fraying. If you have any special requests just let us know and we can accommodate to your carpet needs. Call the carpet cleaning experts at our commercial cleaning company today to ensure your carpet stays looking new.
I've been building houses for over 30 years and have used many cleaning companies, nobody does it better than Joy's Cleaning Services. Armando has been great to work with. He always puts extra effort into making me happy.

Battaglia Homes
21:50 12 Aug 22
Great services and on time. Is #1 in the area can't nobody beat them!

Armando Calderon
22:59 16 Jun 22
This was by far the best, most thorough cleaning service I have ever used in my salon! So many details taken care of and very professional!

Billie Iannotti
15:01 18 May 21
Very respectful and completely professional from day one don't forget that they will beat the competition's price and after the job was completed the boss asked if there's was any other area's that where not included in the work order that needed

...

any additional cleaning and took care of it no at no cost. I highly recommend them for any of your cleaning needs

read more

David Joseph
04:42 13 Oct 20
Last minute Armando came thru for a deep cleaning i Feel so much better my house is clean and disenfected due to my husband having a virus and being sick I usually do all the cleaning but having a sick child and newborn is kinda hard . I highly

...

recommend armando he was very thorough and on time . 🙌🏼🙌🏼🙌🏼

read more

Monica beltran
00:35 01 Dec 17
Very professional company always provides great service will continue to use them over and over

Gino Gallela
17:20 24 Sep 17
they communicated well, showed up on time, and did a fantastic job!!! We plan on sticking with them as our cleaning company in the future.

Really awesome cleaning service. Great guys. Would recommend 100%. Great communication ahead of time and during, worked hard and efficiently. These are your guys.

Alex Alifimoff
14:44 08 May 17
I used Joy's Cleaning Service for a move-out and am definitely using them again and recommending them to friends and family. Excellent communication, superb cleaning, excellent follow up. Thank you!

Cynthia Frelund
05:46 09 Dec 16
I'm really impressed with there professionalism and higher standard of cleaning. Very efficient and timely manner. I don't hire no one else but Joy's cleaning services, llc.

Brian Lonergan
23:25 23 Aug 16
Joys Cleaning Services is always on time and they are very professional. They cleaned my home in Lake Barrington and they left it dazzling. I have hired them for once a month cleaning. I would recommend them to anyone.

jesse dick
03:06 15 Aug 16
A good thorough clean. Quick and efficient.

Anthony Fenton
15:12 02 Apr 16
The service was good. They came early and clean early. I was not needed to stay while cleaningSudheernoone

nandu noone
04:21 31 Mar 16
Quick, friendly and thorough. Thanks!

Michael Rosenquest
16:00 30 Mar 16
Great service from Joys Cleaning Service. We had the deep clean done and they did a great job. We were happy with their attitude and professional attitude. We will recommend them. Thanks Joys Cleaning Service.

Daniel Otis
22:48 15 Mar 16
Very quick and efficient and did a solid job.

Jerry Munk
18:01 30 Dec 15
Recommend him to everyone. He took time to clean our house very thoroughly.

Hannah Kim
15:59 18 Nov 15
Armando and his crew are great. They have attention to detail, friendly, timely. I now have had him clean my house 5 times and every time, his company leaves, I am pleased.

Kristi Mazza
16:05 12 Nov 15
Joy's Cleaning Service does a fabulous job. After going through many different services my family finally found one we love. We highly recommend all there services from home to even industrial. Willing to accommodate to your needs, with safe

...

cleaning agents and products. Not only do they clean beautifully the owner himself is very hospitable and kind, he definitely knows what he is doing and takes his job very seriously. Looking forward to our next cleaning.

read more

Areti Marie
21:46 06 Nov 15
Jpy's Cleaning Service is very thorough and has done a wonderful job cleaning my home--twice now! I absolutely recommend their services, and I am looking at scheduling regular cleanings.

Natalie C.M. Daller
19:02 04 Nov 15
This was the first time that we have had a cleaning service clean our home. I was very skeptical at first because we have high expectations about how clean our home should be. We just don't have the time lately to give our home the attention it

...

deserves. Upon our return I was very pleasantly surprised! Our home was just as clean as they said it would be. We will certainly use joys cleaning services in the future!

read more

roy hernandez
18:24 16 Jun 15