About Joy's Cleaning Services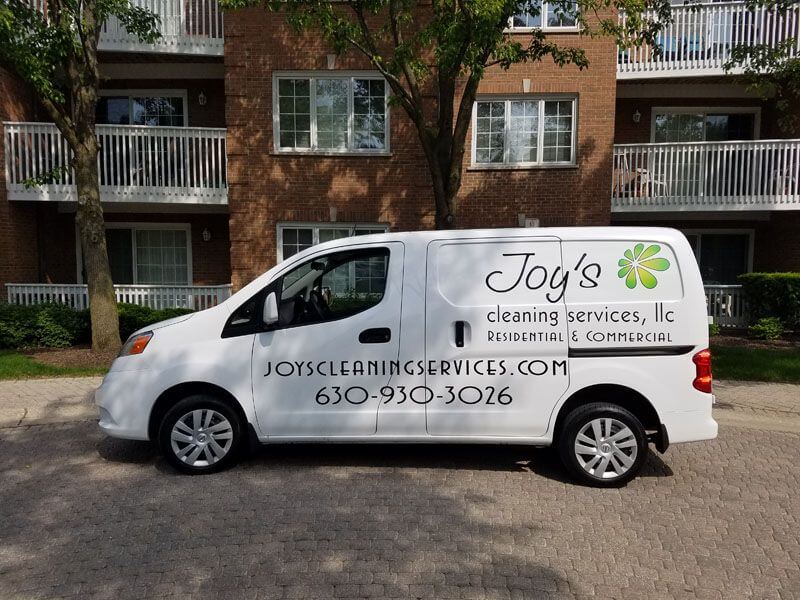 Armando Calderon – Business Owner
Started the business in January 2014. Has management experience with residential and commercial cleaning.
Sarah Calderon – Office Manager
Masters Degree in Accounting from DeVry University
Here at Joy's, we put emphasis on the quality of work we provide to our customers. You will not find any other cleaning service company that is as dedicated to our customers as the team here at Joys. We even accommodate for any special requests that you may have when we are cleaning your commercial business or home. We place high value on training our cleaners, making them among the best trained cleaners in the industry. When you hire Joy's Cleaning Services you will have peace of mind and security knowing that your services are being completed thoroughly. In fact, our customers leave great reviews on our cleaning services throughout many online sources.
All of our cleaning professionals have five to ten years experience in residential and commercial cleaning and are leaders in their field. We pride ourselves on the quality of work we do while offering exceptional customer service. We also believe that a business does not run without mutual respect for our team members and our customers. When you do hire Joy's for your cleaning services, we will always ensure 100% satisfaction for each itemized list of cleaning services. Joy's Cleaning Services provides apartment, condo, house, business and post construction cleaning services to our customers. Please contact us today to learn more about our home cleaning services and office cleaning services.
* All of our employees have successfully completed a background check from Background Check USA.
* Osha 30 certified
* Part of a local laborers union